Hurricane Tip Sheet: Eight Tips for Filing Hurricane Harvey Property Insurance Claims and Maximizing Financial Returns after an Extreme Weather Event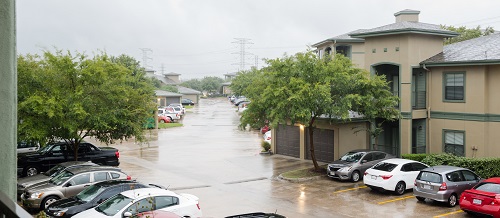 One week after Hurricane Harvey slammed into the Texas Gulf Coast, many residents are not only reeling from this past week's shocking events but are also preparing for a long and challenging road to property recovery.
Although total property damage figures are still unavailable for Hurricane Harvey due to ongoing torrential rains and flooding, similar named storms have caused substantial and expensive damage. For example, 2012's Hurricane Sandy caused $18.75 billion in insured property losses, excluding flood insurance claims covered by the National Flood Insurance Program (NFIP), according to the Insurance Information Institute.
They say that hurricanes are the most violent storms of all and I believe it since I've seen them level entire communities. Hurricane claims can be extremely complicated because policyholders have to basically prove whether the damage to their home or business was caused by the actual hurricane or by the flooding and movement of debris that usually accompanies it since hurricanes can affect territories as large as 600 miles wide. It can take a whole team of experts to sort out the actual cause of damage and provide sufficient evidence to the insurance company to support the claim.
Carl Gross
Vice President & CAO of Globe Midwest Adjusters International
Gross offers the following tips for home and business owners who have experienced property damage or loss as a result of the recent hurricane:
1. Hurricanes May Not Be Covered
Some standard policies may exclude or limit damage from hurricanes or from risks that accompany these storms – such as storm surge, flooding, mold growth or debris removal. Policies must be read carefully in order to determine which exclusions or limits, if any, will apply.
2. Deductibles Must Be Paid First
For hurricane claims, most policies require the consideration of a deductible before any settlement is received. It is often difficult to determine which deductible applies since deductibles are dependent on numerous factors – such as if the storm is considered one weather event or several separate consecutive events as well as the specific timeline of when the storm makes and departs landfall.
3. Mitigation Contractors May be Hard to Find
When extreme weather strikes a broad area, many property owners will be affected. This means that qualified contractors, engineers and other disaster remediation specialists will be in high demand. Business owners in disaster prone areas should establish relationships with these professionals in advance. However, for those without established contacts, hiring a property insurance professional with an established network in place can be the difference between getting immediate help versus waiting for months.
4. Use a Public Adjuster
Public adjusters exclusively represent policyholders, not the insurance company. As the consumer's advocate, a public adjuster interacts directly with the insurance company, their experts and the insurance company adjuster(s) to ensure that the consumer receives a fair and timely settlement of their claim. Major hurricanes - like Hurricane Harvey – often result in efforts by insurance companies to settle claims quickly resulting in the potential for an inadequate claim recovery. Having a reputable public adjuster will ensure that the settlement offered to the policyholder is proper and consistent with the terms of the insurance coverage.
5. Avoid Fraud
Be aware that many contractors, roofers and other vendors will be contacting affected property owners in order to sell their services. Be sure to verify any required licenses and to request and check references. Also note that restoration workers are not licensed to manage insurance claims.
6. Understand What's Covered and What's Not
Property insurance policies for homes and businesses are not all-encompassing. In fact, most standard policies contain exclusions that if not understood by the policyholder before a disaster strikes, can significantly affect their financial settlement post-disaster. Understanding the depth of your policy can help you decide whether or not to purchase additional coverages to balance out your financial risk for weather-related events and estimate the impact it may have on your property and wallet.
7. Take Steps to Mitigate the Damage
Property owners will want to board up or tarp broken windows and doors, turn off the main water pipes, extract the standing water, and remove all damaged drywall and insulation, carpeting, furniture and inventory as soon as possible in order to prevent further damage and reduce mold growth. "Mitigating" damage to the property may require bringing in licensed mitigation and restoration companies to properly dry out the affected building or structure. Please note, every insurance policy requires the policyholder to mitigate/minimize the damage suffered at the property or business.
8. Consider Hiring Your Own Experts
All policyholders have a right to hire their own experts — including engineers, restoration contractors, architects and public adjusters – throughout the claims process. These licensed professionals can handle all of the tedious details required when submitting a property insurance claim so that home and business owners can go back to caring for their families, managing their employees and servicing their clients.
"Our hearts go out to all of the Texas and Southwestern residents who have been and still may be affected by this storm. While we hope that the floodwaters quickly recede and are less severe than predicted, GMAI stands ready to help our clients in every way possible," said Gross.
---
Listen to our podcast on "Hurricanes and Windstorm Coverage" to hear more tips from our experts:
For additional information, visit:
---
If you have any questions about how Globe Midwest/Adjusters International can help you with your hurricane claim, please contact us by phone at 800.445.1554 or email cgross@globemwai.com.