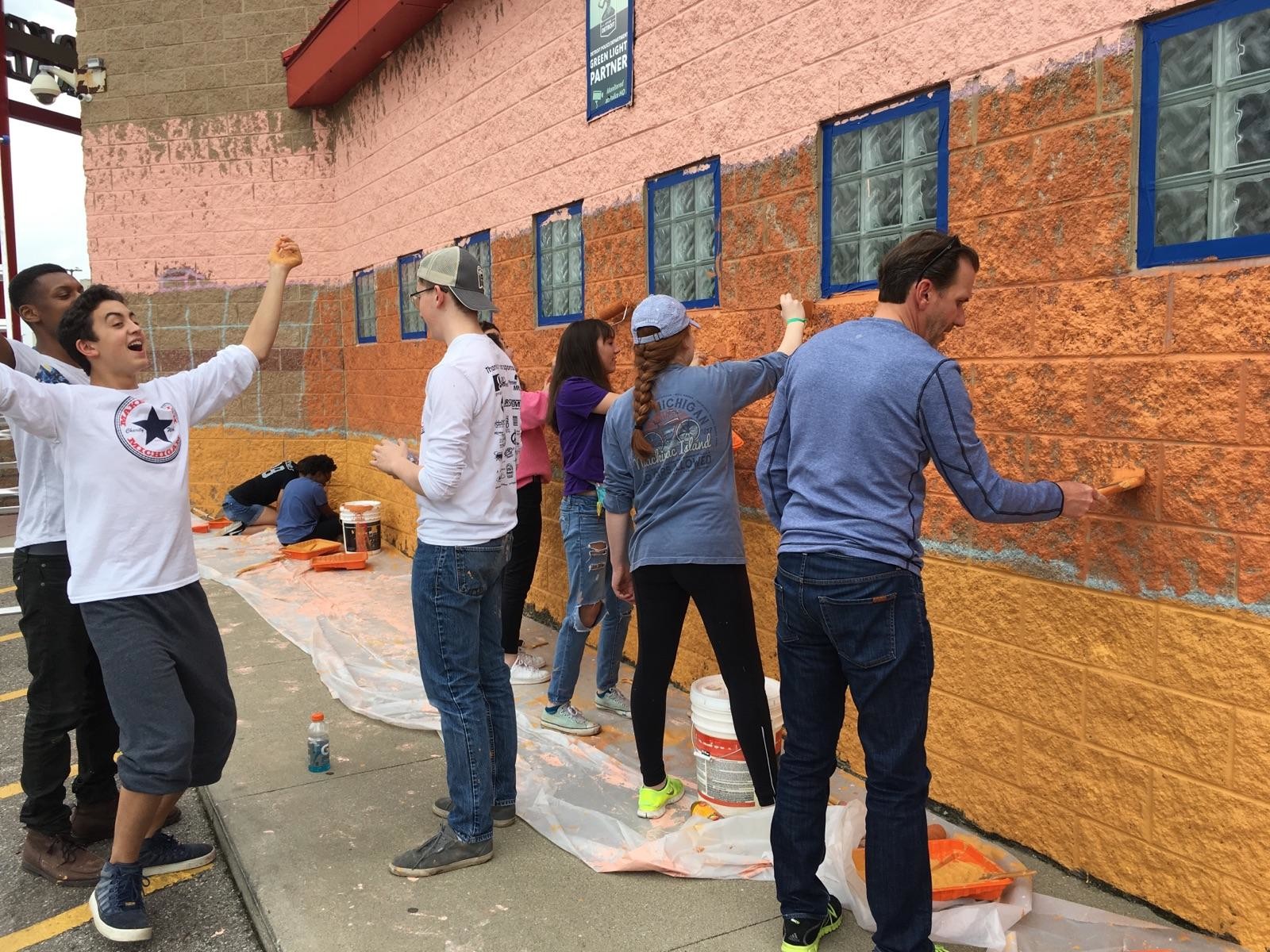 Globe Midwest Adjusters International (Globe MWAI) recently lent its support to the GRANDcorridor Beautification Project – a community-driven restoration effort which fuses arts and the natural environment to spur economic development and encourage job growth by making the area along Detroit's Grand River more attractive to businesses and their patrons. Representatives from Globe Midwest AI spent Saturday, May 13, painting new wall murals and planting shade trees in order to enhance the pedestrian's street and sidewalk experience, support new business growth and provide a peaceful retreat for community members.
As a Michigan-based public adjusting and disaster recovery firm, Globe Midwest has been actively involved with many local charities in both a volunteer and fundraising capacity but this effort to beautify the Grand River Corridor is close to the team's heart.
As local residents and business owners, we feel that it's important to invest in our community's appearance because doing so adds to home values, helps attract business investment, and just improves the quality of life for our neighbors. By transforming and enhancing this small section of the Grand River, this project is helping to build civic pride and promote economic development. Those goals are good for everyone.
Carl Gross, Principal and CAO at Globe Midwest Adjusters International
Globe Midwest Adjusters International is the Midwest's largest and oldest public adjustment firm. We exclusively represent home and business owners after they have suffered a flood, fire or other disaster for which they make an insurance claim. Globe MWAI works on behalf of the policyholder to ensure the insurance claim process is navigated and documented correctly.
If you need help with severe property damage, visit the contact us page here or call Stuart Dorf at 800.445.1554.