Broken or Burst Pipes, Water Damage or Roof Collapse from the Midwest's Sub Zero Temperatures and Extreme Cold? Here's What You Need to Know!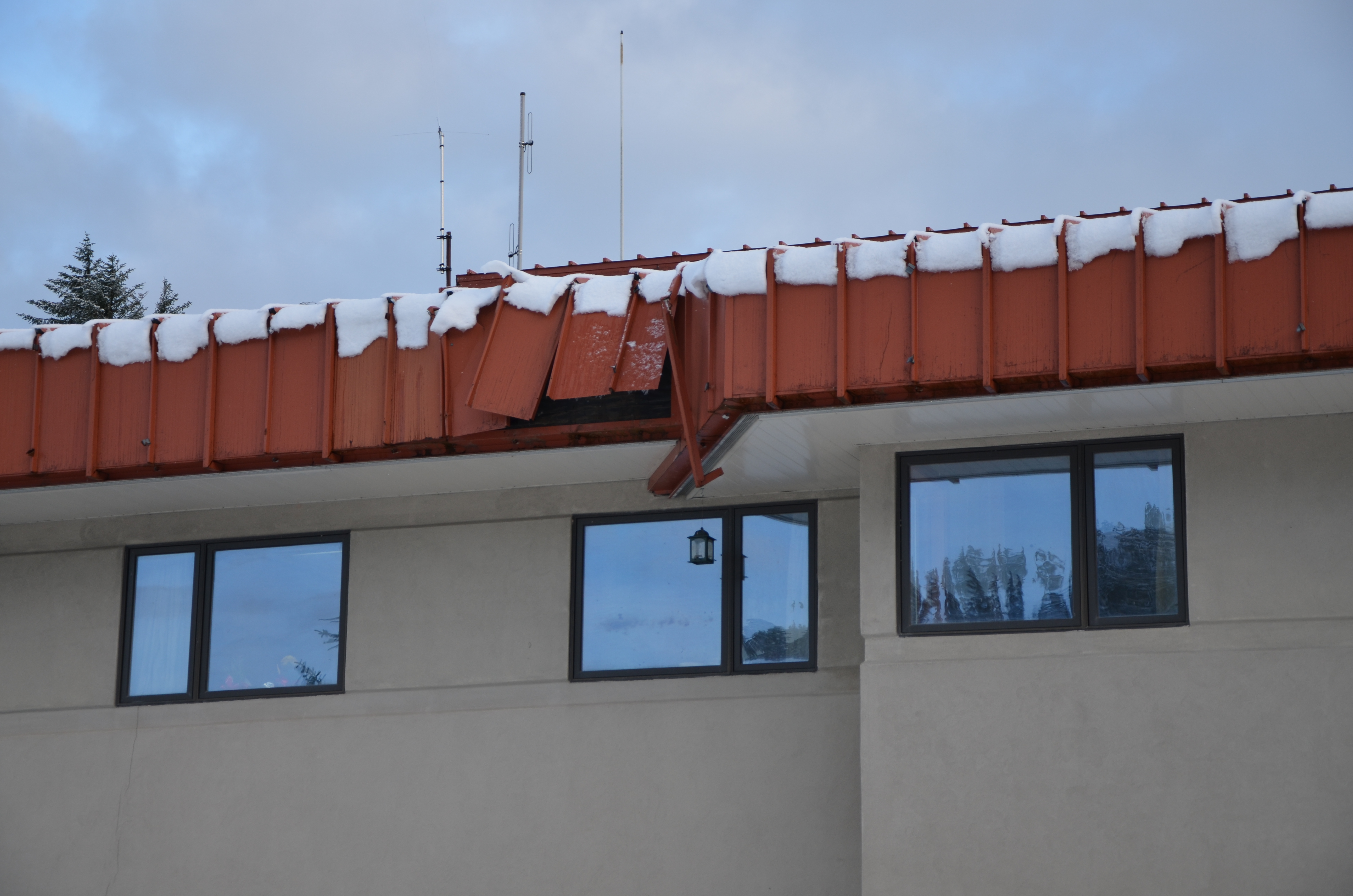 We spoke to Carl Gross, Globe Midwest Adjusters International's Vice President and Chief Administrative Officer, to find out what policyholders should expect if the winter chill results in substantial property loss:
Broken or Burst Pipes
Water damage caused by burst pipes can be extensive and expensive. Will insurance companies pay to repair this damage? Well, that depends on your policy. Most homeowner policies will cover physical damage from water if it started from plumbing within the home under normal weather conditions. The plumbing repair for the broken pipe may not be covered according to the language in some policies, but all ensuing damage to the structure and contents are usually covered. However, although it is unusual to see, freezing pipes that burst within the home due to cold weather may be excluded under some policies — unless you can prove that heat was maintained in the home or building prior to the loss.

Homeowners living in the Midwest and other cold areas of the country be concerned about freezing pipes located both inside and outside of the home. If your home is not occupied when this happens, such as a vacation home or a vacant rental property, or if you don't discover that a pipe in your yard has burst and the water seeps slowly into your home over a period of time, then the resulting damage and those repairs may not be covered by your insurance company.
Water Damage
Gross notes that one of the biggest risks when it comes to burst pipes is that the water may not be discovered promptly and mold may grow within the home. Many policies today have been written to either exclude mold completely or to limit remediation to a very small amount. What should homeowners do if they sustain water damage?
Homeowners must take steps to reduce or stop the flow of water.
Call their insurance companies to report the damage.
Depending on the extent of the damage, the homeowner should also consider hiring a professional public adjuster to help them navigate through the claims process.
These licensed professionals are experts at completing complicated insurance claims paperwork, documenting lost and damaged property and also working with both remediation contractors and insurance adjusters to get the home renovated and repaired. Public adjusters also assist homeowners with getting expenses covered by insurance companies, such as temporary housing while repairs are being made or hiring security to prevent looting and vandalism to the property.

We often see damage from broken pipes that is discovered days after the initial loss occurred. By then, the water has saturated walls, insulation and floors. If you don't find all of the damage right away and it sits, then it can quickly turn into a mold problem which is obviously a lot more expensive to eradicate. All policies require homeowners to mitigate their loss so homeowners should feel free to take steps to limit the water damage since it will not affect their final claim payment from the insurance company. Things like turning off the main water valve, extracting the standing water, and removing carpeting and furniture will help to dry out the house and limit damage. They should also take lots of pictures both before and after the items are removed so that they have proof of what happened and what was harmed in the process. Pipes burst frequently in cold weather and can cause extensive damage to a home. We know that this experience can be very stressful to families and we're here to help make the process of filing claims and repairing homes as quick and efficient as possible.
Roof Collapse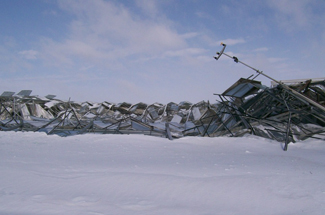 Even after taking the best preventative measures, many roofs will still cave after frigid temperatures under the heavy weight of ice and possibly snow. Gross recommends that the first call policyholders make be to their insurance company so that they can open a file and schedule a company adjuster to come visit your property and inspect the damages. Next, the building should be weatherproofed using tarps or temporary rafter systems to protect the building and property contained therein. Property owners should also consider having a licensed engineer inspect the structural integrity of the building after the collapse and develop plans to brace and strengthen the remaining areas of the building that are still unaffected. Once the building has been shored up and protected, any salvageable property inside should be removed or protected to prevent any further damage.
"In addition to taking photos and or/videos of the damages, we recommend that anyone who experiences roof collapse consider hiring a professional advocate such as a public adjuster as a proactive measure to ensure an equitable insurance recovery and proper management of the claim," said Gross.
Business Interruption
Business Interruption and Business Income claims are made by commercial policyholders when property damage at either their location or in some cases that of a customer or supplier causes the company to cease operations or to not be able to provide a promised good or service. These claims are covered by special insurance policies that provide a business, whose operations have been interrupted by a covered cause of loss, with amounts equivalent to what the firm would have earned if the loss had not taken place. When working through a business interruption claim, the policyholder and the insurer need to reach an agreement on a number of variables including how long the period of interruption lasted and how much income or profit was lost due to the interruption period.
"The time for which a business will be compensated will vary not only by the amount of damage suffered but also by the nature of your company's operations. Having the right team of experts by your side – including public adjusters, forensic accountants, and certified public accountants – can be central to helping your business achieve a full financial recovery after an extreme cold or winter storm property loss," said Gross.
If you have any questions about how Globe Midwest/Adjusters International can help you with your broken or burst pipes, water damage, or roof collapse claim, please contact us by phone at 800.445.1554 or by email at cgross@globemwai.com.