8 Ways to Reduce Water Damage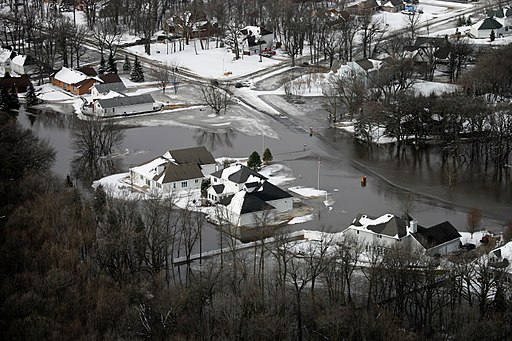 Water is one of the most powerful forces on earth and is capable of inflicting severe damage to any type of property. While we are familiar with water's destructive power through natural events like sudden rainfall, hurricanes or tsunamis; many people are unaware that large amounts of melting snow can also cause flooding. Flood waters are extremely dangerous and can pose other problems such as mold growth that can be harmful to one's health if the damage is not taken care of properly and promptly.
We prepared eight ways for property owners to reduce water damage to their home or business post-flood: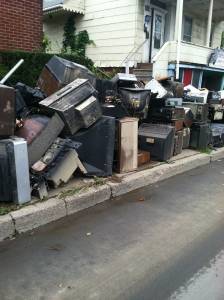 1.) Power: Before entering the flooded area of your property, make sure all power has been turned off.
2.) Contact: Immediately after a loss, contact your agent or insurer to report the claim. Failure to do so within your contract's stated time limit could possibly result in the denial of your claim.
3.) Instructions: Follow the insurance company's instructions regarding emergency repairs and mitigation.
4.) Furniture: Wipe furniture dry. Whenever possible, move wet items to a dry, well-ventilated area. Stand up wet furniture cushions for drying and place small pieces of wood or aluminum foil under furniture legs.
5.) Fabrics & Rugs: Remove carpets, wet fabrics, and rugs and dry them as soon as possible.
6.) Air Circulation: Increase air circulation by opening closet and cabinet doors, moving furniture away from walls and running fans and dehumidifiers.
7.) Do Not Discard: Never discard damaged items without approval of the insurance company.
8.) Inventory: Keep an accurate, detailed record of all repairs and expenses, including receipts and photograph or video the damaged property.
Things to Avoid
Ceiling Fixtures: Avoid turning on ceiling fixtures if ceiling is wet. Do not enter rooms where ceilings are sagging, as they could collapse.
Electrical Work: Do not enter affected areas if electric outlets, switches, circuit breakers or electrical equipment were exposed to water.
Household Appliances: Do not use ordinary household vacuum cleaners to remove water or use electrical appliances on wet floors, as they could cause electrical shock or damage the appliance.
---
For additional information, visit:
---